Christmas with Dignity
Parents have the pleasure of shopping and giving their children new gifts at prices they can afford. This allows the children to see their parents as providers, and at the same time, the family is strengthened.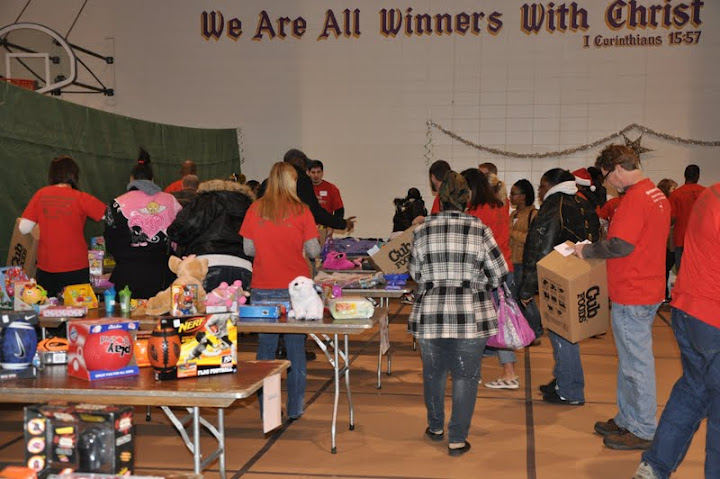 Parents save throughout the year for their shopping experience. In 1993, the executive director of Hospitality House Youth Development (HHYD) created Christmas With Dignity. This unique shopping experience is for parents who are economically disadvantaged who find themselves unable to afford to buy Christmas presents of their children. Volunteers at Hospitality House began this program after seeing parents watch their children receive "gifts from stranger" that they wished they were able to purchase.
Since 1993 approximately 10,000 families and 35,000 children have been served at Hospitality House Youth Development's Christmas With Dignity programs.
Open each year for one day in December, the Christmas store at Hospitality House offers parents the opportunity to shop for presents for their children with dignity, and at a price they can afford. The holiday setting and personal shoppers give parents the chance to enjoy the experience as well as the satisfaction of providing for their families.
When parents com to shop at their designated time, they are able to purchase the donated items as Christmas gifts for one-tenth the original price. This "help-up" as opposed to "hands-out" approach offers Twin Cities Metro families a way to share in the joy of giving while preserving the self-respect and dignity of those in financial need.
Gifts of toys and clothing are donated by corporations, individuals and churches. Drop off sites are throughout the Twin Cities.