Minister to the youth in North Minneapolis
3 Challenges Facing North Minneapolis Youth
83% of North Minneapolis youth live in households that qualify for free or reduced lunch.
69% of North Minneapolis youth live in households with a single parent, grandparent, foster parent, or guardian.
The Reading Proficiency rate for MN State overall is 51%. The Minneapolis Public Schools rate is 42% with several schools in North Minneapolis falling significantly below the 42% rate.
Hospitality House's Approach
K-12th grade after-school and summer classes taught by licensed teachers. RESULTS: 2022 reading and math scores improved 24% and 30%.
Awarded Young Woman and Young Man of the Year. RESULTS: 27 middle and high school students accepted Christ within the past year.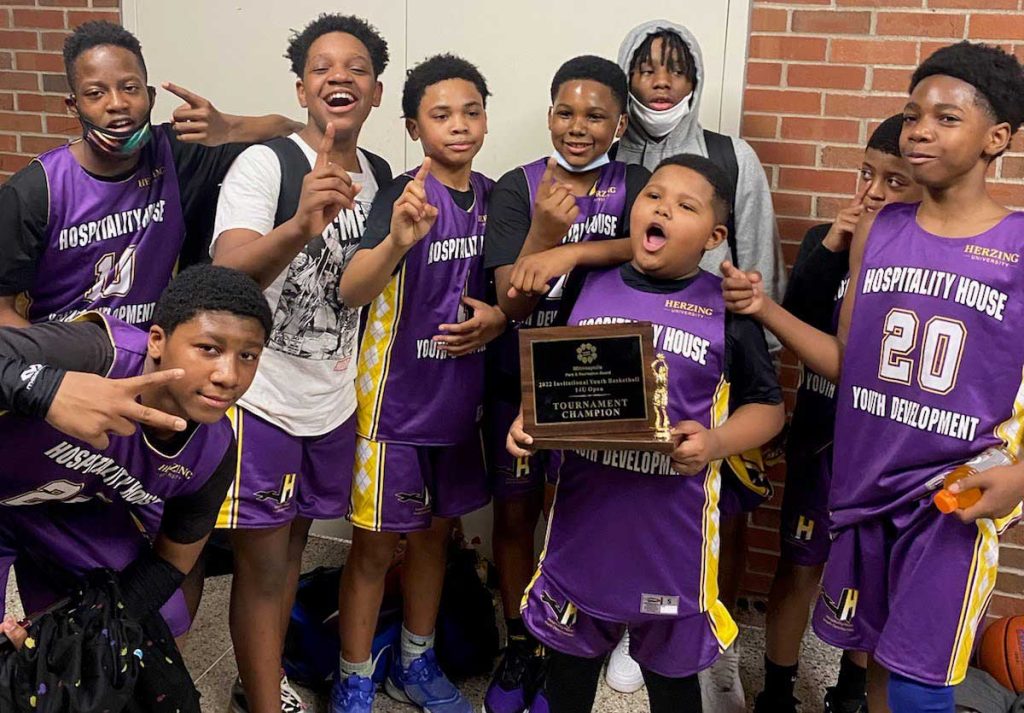 Basketball programs promoting fitness, sportsmanship, and teamwork. RESULTS: HHYD teams have finished 1st in the park board league.
Family & Community Outreach
Building Bridges through Basketball competing with MPD officers; RESULTS: Christmas With Dignity serves 400+ families.
Becoming Ministry Partners
Getting to know each other
'Come and see' – Schedule a visit and meet our youth and our team
Invite us to your church – Our leaders will be happy to talk to your congregation e.g. host a ministry table, speak on Sundays, etc.

 

Pray with us – We invite your prayer warriors to join our prayer email list to bring our ministry need into God's throne room
Promote HHYD and our events to your congregation
Work with our youth as an individual or as part of a group
Mentor or tutor an individual
Join a class for a Fun Fridays activity
Bring a small group to serve dinner to our Teen Bible Study Groups
Clean-up and painting events – Come down with a small group on a Saturday
Christmas With Dignity – This is our major ministry event where groups can help set up our Christmas Market
We are a privately funded, Christian organization so any support from your church and individuals is greatly appreciated; Donations can be one-time, sustained, or planned giving and can be via phone, mail or online
Sign up for our quarterly email newsletter and watch for your invitation to our events
Feel free to contact the Outreach Director at any of these churches to see how they help out at Hospitality House