The Kids are Back!
Our After-School program started on September 5th and is going strong again. The children are learning the Lord's prayer this Fall season. The following are some of the scriptures they are studying in hope that it will carry through every season of life:
This, then, is how you should pray:
"'Our Father in heaven,
hallowed be your name,
10 your kingdom come,
your will be done,
on earth as it is in heaven.
Matthew 6:9-10
Back to School Activities
September 5th was the first day of school, the children returned to HHYD and we have been learning and having fun ever since.
JE Dunn and the Minneapolis 4th Precinct donated backpacks and school supplies to ease the financial burdens our parents face when preparing their children to go back to school. Thank you JE Dunn and 4th Precinct for impacting the parents and students of the Northside.
The children were excited to receive the gifts. One child even thought she was given the backpack just to take a picture and started to hand it back to the staff member. The staff said, it's yours, she looked at her mom in disbelief and ran over to her old backpack and immediately started moving what she wanted into the new backpack. This is what makes what you (we) do worthwhile.
What you have done, does not go unnoticed and is surely appreciated by HHYD children, staff and parents.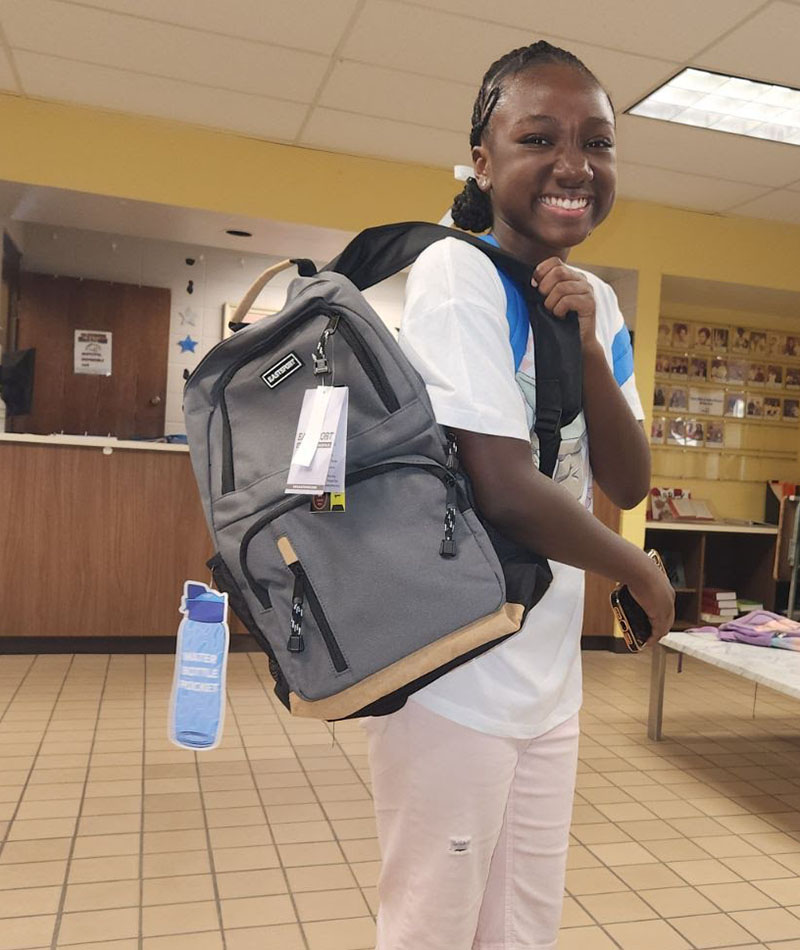 Business Partners
Thank you Liberty Diversified International for the Back to School Bash. The children, staff and parents enjoyed the food. Thank you for being a Business Partner.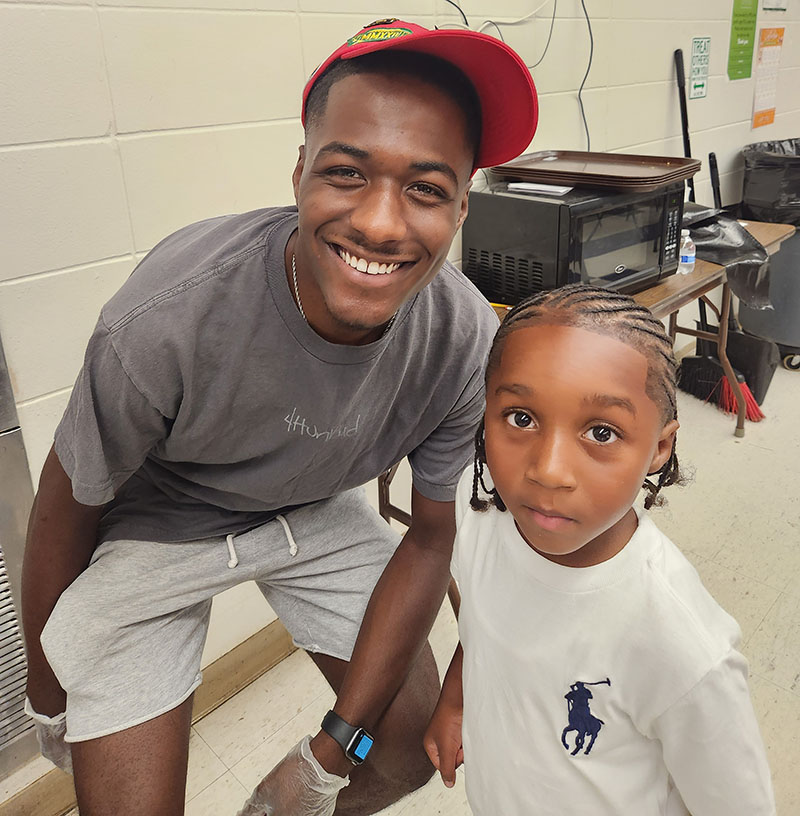 Ask Your Church to "Come and See"
Fall Banquet Coming Quickly
Our Annual Fall Banquet fundraiser is coming around again on the evening of Sunday, October 22, 2023, at The Metropolitan Club & Ballroom in Golden Valley. All of you are cordially invited. Our Keynote speaker is Brett McNeal, HHYD program alumni, District Assistant Director of Athletics at Minneapolis Public Schools.
If you plan on attending, please RSVP before October 12, thanks!
Board Spotlight: Board Member
Hi my name is Stephanie Hill, I have been with Medica for 16 years, and currently I am a Payment Integrity Manager for Reimbursement Policy & Coding. I have been married to my husband Isaac Sr. for 16 years. We have four beautiful children: Aniyah (23), Isaac Jr. (19), Allen (16), and Alexandria (14).
We were introduced to HHYD by the late great Dr. Theresa Foster (who was like a second mother to me) when our youngest was in 1st grade, over 9 years ago. We found HHYD to be what our children needed. It aligned closely to the standards of my family and our walk with Jesus. It also provided a safe, trusting, and nurturing place for my children.
What I appreciate about HHYD was developed during our family's storied history. I have personally volunteered, and have come alongside the staff whenever asked. They have provided summer employment for our sons. I joined the Board in June 2023, which allows me the opportunity to continuously pour back into this foundation called Hospitality House Youth Development.
Would you or someone you know like to work at HHYD?
Did you know Hospitality House is hiring? HHYD is always looking for high-quality candidates to join our team.
We're currently looking for:
Education Director
If you or anyone you know might be interested, please share this link to the job descriptions: https://hhyd.org/job-opportunities/
Site Visits
Interested in a Site Visit? Contact Walter Cox, Development Officer wcox@hhyd.org or 612.522.4485 ext. 19
Volunteer
Hospitality House is looking for new volunteers. Would you like to get involved? Do you or do you belong to a church, company or other organization that would like to learn more? Want to tutor a student in math or reading? Are you good at coaching? Do you like to write or make phone calls? Do you like to help plan events? What is your God given talent you would like to share?
We would love to hear from you! Call 612.522.4485 or apply online today…
Download Our 2022 Annual Report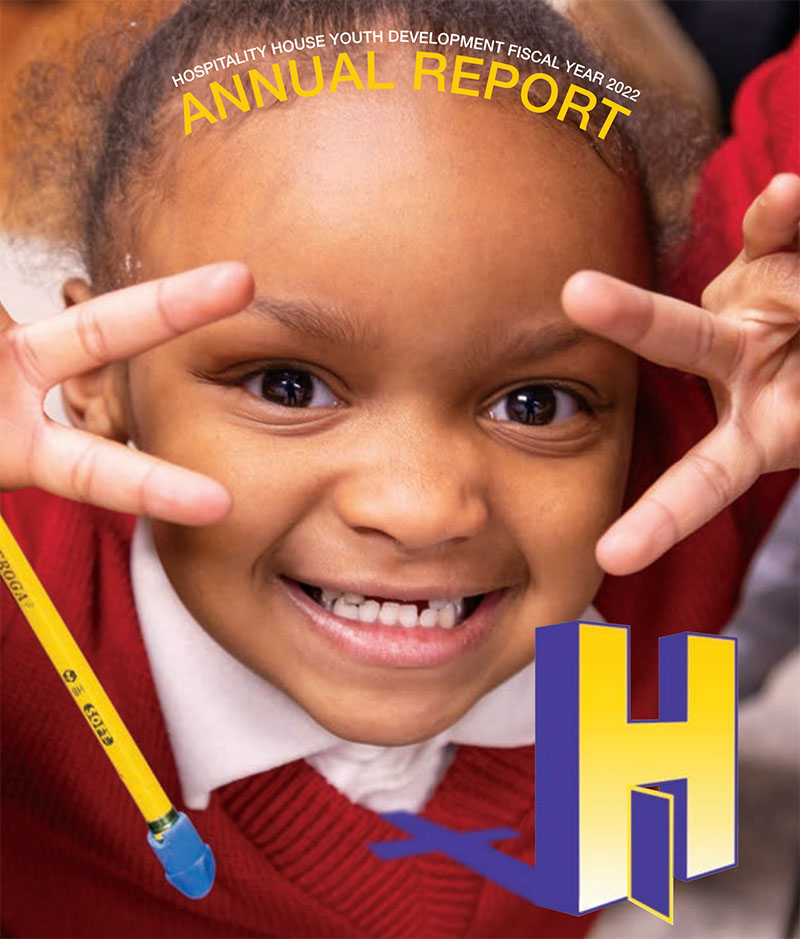 Upcoming Events
October 22, 2023 – Annual Fall Banquet
October 23, 2023 – The Minnesota Timberwolves and Lynx, in partnership with U.S. Bank, will unveil a new basketball court at Hospitality House as part of the "Our Courts. Our Future." program.
In its sixth year, the program supports neighborhoods across the state using sport as a vehicle of change to unite communities. The collaboration also supports youth development programs on and off the court.
Thank you Timberwolves, Lynx and U.S. Bank. We look forward to the grand re-opening.
November 16, 2023 – Give to the Max Day
November 28, 2023 – Giving Tuesday