Jeremiah 32:17
"O Sovereign Lord! You made the heavens and earth by your strong hand and powerful arm. Nothing is too hard for you!"
June 21st marked the start of our ULC Summer Spot Program. We look forward to experiencing the great things God is doing in the lives of our youth.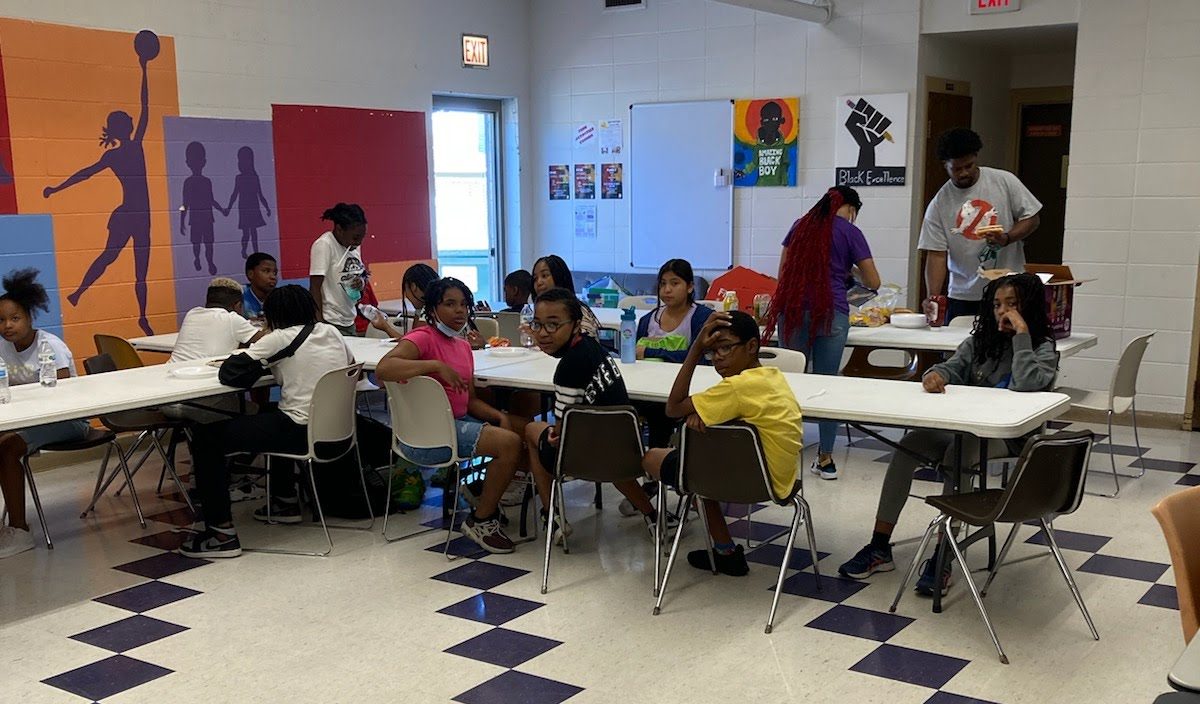 BUILDING BRIDGES THROUGH BASKETBALL
On June 3rd HHYD Youth and Minneapolis Police participated in our annual basketball skills competition event to help build community. There were games, music, prizes, and food. HHYD's partner RBC Wealth Management helped sponsor the event and everyone had a great time.
Watch video highlights from the event:
RSVP FOR THE WOMEN'S LUNCHEON
Our Annual Women's Luncheon theme is Hope.
"Rejoice in your hope, be patient in affliction, be constant in prayer."
Romans 12:12
The date is set for next Wednesday, June 29 at The Minikahda Club featuring guest speaker Annette Bittner.
EMPLOYEE HIGHLIGHT
Hospitality House welcomes recent graduate David Flores Grajeda! David is the Eight Grade teacher and he also works in the Teen Program. He was raised in Sioux Falls, South Dakota, and he now resides in South Minneapolis. Interestingly, his parents are from Guatemala so David and his sister are the first generation in their family to be born in the United States. David enjoys Futbol and American Football. He prefers gospel music and/or music that just gives off a saucy beat.
David looks forward to teaching the gospel to the next generation. He hopes to see growth within his students in a variety of areas, but especially academic and in their relationship with Christ. David's favorite quote is from Billy Graham and comes from his book titled The Journey and it says "We aren't only called to become Christians; we are called to be Christians." David was asked to name his favorite book of the Bible. He said "It is Daniel, and the reason why it is Daniel would be because Daniel and his faithful companions remained steadfast in God even through the enslavement and oppression of many dynasties (Babylon, Persia.)"
The best advice David says he received was that Youth Ministry/Work is not an easy task but by pushing and fighting through those hardships the Lord will produce fruits. The advice he would give to any teen would be to love God with all of their heart, soul, and mind. Forth and through God in worship and obeying blessings will come.
We are pleased to have you join the team! Welcome David!
RECENT SITE VISITS
Representatives from Liberty Diversified International visited and presented a donation, we are very grateful for their generosity.
Interested in a Site Visit? Contact Walter Cox Development Officer and Grant Writer wcox@hhyd.org or 612.522.4485 ext. 19
VOLUNTEER
Hospitality House is looking for new volunteers. Would you like to get involved? Do you or do you belong to a church, company or other organization that would like to learn more? Want to mentor a student in math or reading? Are you good at coaching? Do you like to write or make phone calls? Do you like to help plan events? What is your God given talent you would like to share? We would love to hear from you! Contact Matt Kirk, Volunteer Coordinator at mkirk@hhyd.org or 612.389.1396.
UPCOMING EVENTS
Women's Luncheon – Wednesday, June 29
Alumni Gathering – August
Fall Banquet – October
Christmas with Dignity – Friday, December 9