This summer the children studied Romans 12:17-21:
"Do not repay anyone with evil for evil. Be careful to do what is right in the eyes of everyone. If it is possible, as far as it depends on you, live at peace with everyone. Do not take revenge, my dear friends, but leave room for God's wrath, for it is written: "it is mine to avenge; I will repay," says the Lord. On the contrary: If your enemy is hungry, feed him; if he is thirsty, give him something to drink. In doing this, you will heap burning coals on his head. Do not be overcome by evil, but overcome evil with good."
Women's Luncheon Recap
On Thursday, July 27th, 2023 HHYD held the Women's Luncheon at the lovely Minikahda Club. Our theme was "Blessed to be a blessing", The Lord bless you and keep you… Numbers 6:24. The young girls greeted the women and 3 served as our official photographers. The Emcee for the event was Dominique White, Program Supervisor. Our guest speaker was our new Development Director, Missie Mothershed, who also came through HHYD as a young girl. A most fun and enjoyable event.
We loved having the women come to this event to learn more about HHYD and to meet other women who also believe in our mission to serve the children from North Minneapolis.
Chad Greenway Camp
Forty HHYD children attended the Chad Greenway "Day to REACH" Football Camp July 28, 2023. It was a day of FUN as well as learning to be the best of ourselves on all levels. The children were picked up in a bus just like professional football players and taken to the camp in Hutchinson, MN. They were given t-shirts to be worn for the day. The Greenway team provided lunch, and gave the children SWAG bags with all kinds of goodies. They gave out footballs to those that received the HUSTLE award. The children enjoyed themselves and are already looking forward to next year. Thanks to the Greenway camp for the continued support.
Starland Charities
Corey and Kristy Pink of Starland Charities along with their daughters Ally (oldest) and Julia provided a delicious meal to the campers when they returned from Hutchinson. We are very grateful for their support and partnership!
Christian Puppet Show
On August 8, Pastor Gary Gilbertson came and did chapel and a puppet show for our kids. The theme was Romans 12:21 – Don't be overcome by evil but overcome evil with good.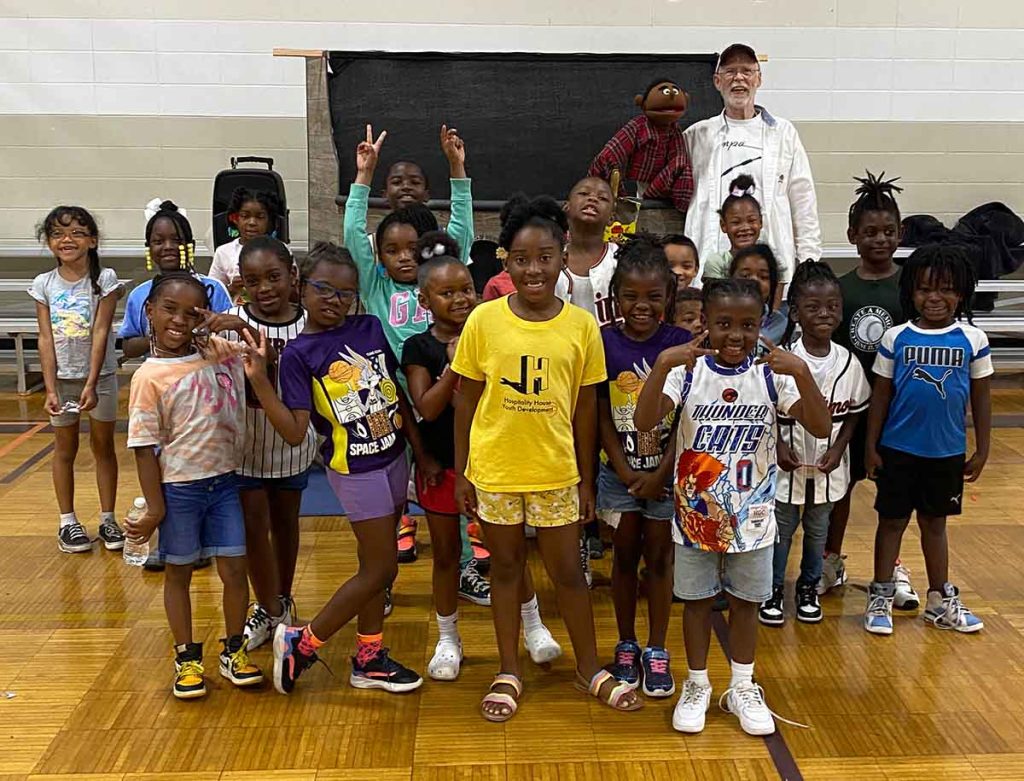 2nd graders learned to cook cinnamon rolls
Our 5th graders and their Teacher's Assistant (teen summer employee) said that if the 2nd graders can make cinnamon rolls, so can we.
Staff Appreciation Day
Our Staff celebrated a very successful summer program on Tuesday Aug 8th. We gathered to eat, thanking them for a busy, stimulating, and fun filled summer. A special thank you to JE DUNN Construction for providing a wonderful meal for the event.
Church Spotlight
We LOVE our churches! Become an advocate and invite yours to partner with HHYD.
PRAY – Ask your prayer team to pray for HHYD.
SMALL GROUP – Ask your small group to serve at HHYD. Maybe other small groups would be interested as well.
MISSIONS TEAM – Let us know and we'll send you materials so you can ask your Missions team to make HHYD a ministry partner.
INVITE YOUR PASTOR – Approach them after a service or buy them lunch or coffee sometime. Let them know about HHYD and why you serve. Find out if they have a heart for youth and/or the inner-city and invite them to a site visit or our next HHYD event.
CHRISTMAS WITH DIGNITY – This is a fun event for your members. Families can contribute toys, donate funds, and volunteer to assist during this event for our families.
They help us teach the kids, maintain our facility, and pull off events like Christmas With Dignity.
Save the Date!
Would you or someone you know like to work at HHYD?
Did you know Hospitality House is hiring? HHYD is always looking for high-quality candidates to join our team.
We're currently looking for:
Executive Director
Education Director
If you or anyone you know might be interested, please share this link to the job descriptions: https://hhyd.org/job-opportunities/
Site Visits
Interested in a Site Visit? Contact Walter Cox, Development Officer wcox@hhyd.org or 612.522.4485 ext. 19
Volunteer
Hospitality House is looking for new volunteers. Would you like to get involved? Do you or do you belong to a church, company or other organization that would like to learn more? Want to tutor a student in math or reading? Are you good at coaching? Do you like to write or make phone calls? Do you like to help plan events? What is your God given talent you would like to share?
We would love to hear from you! Call 612.522.4485 or apply online today…
Download Our 2022 Annual Report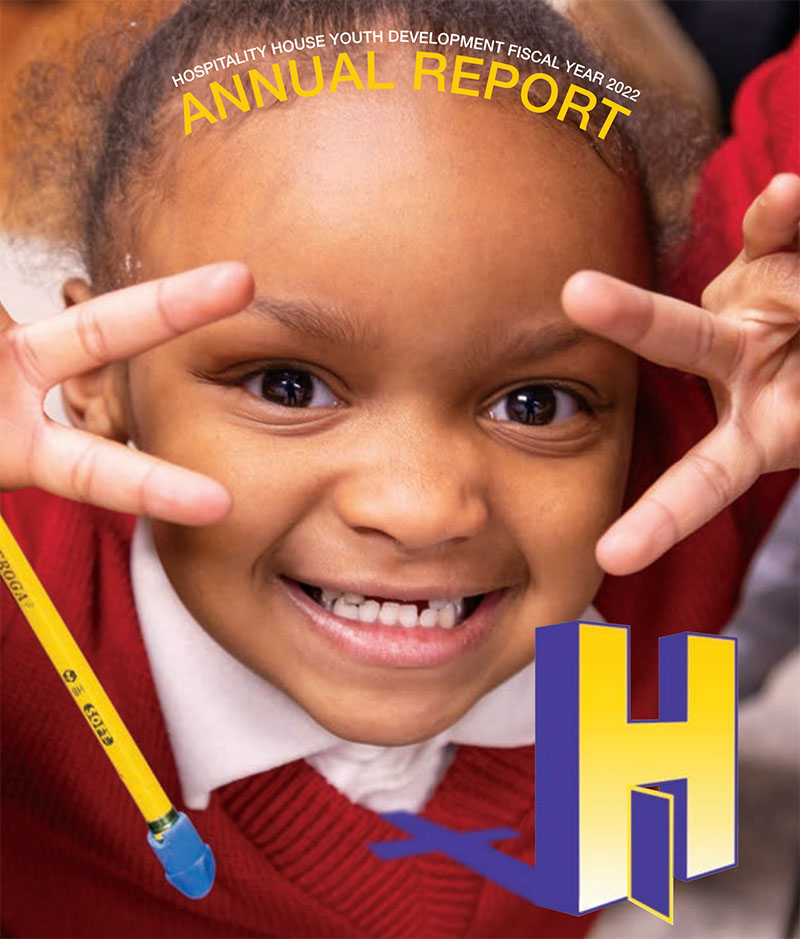 Upcoming Events
October 22, 2023 – Annual Fall Banquet
December 8, 2023 – Christmas With Dignity