"The Lord bless you
and keep you;
The Lord make His face shine on you
and be gracious to you;
the Lord turn His face toward you
And give you peace."
Numbers 6:24-26
See how churches, individuals and companies are being a Blessing. Are you doing all you can to join HHYD in being a Blessing to the children and families of North Minneapolis?
Summer Spot Photos
HHYD attended CREATE A MEMORY, "I Played Ball At Target Field" 2023 and had a great time, children and staff alike. We ran the bases, played softball, wiffleball, kickball, radar toss, and did a home run derby. In addition to all the fun there was a baseball clinic with Steve Winfield, autograph tables with celebrities and topped if off with a behind the scenes tour of Target Field.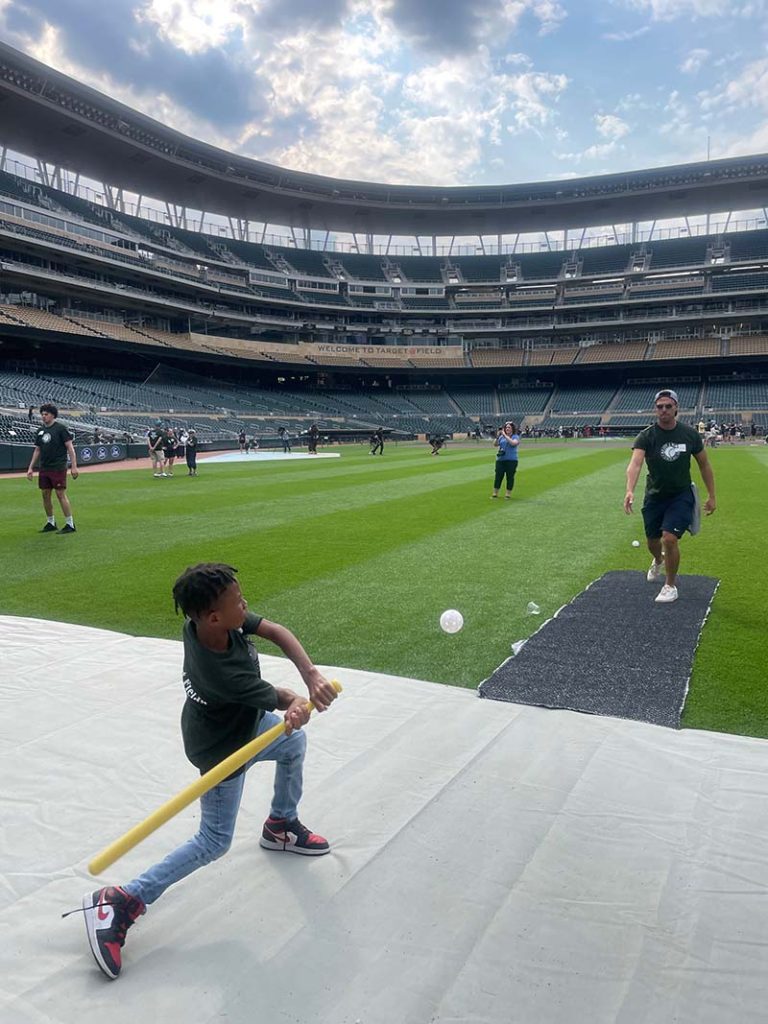 3rd picture: The children professing their love for Jesus by being creative and doing street art in front of HHYD.
4th picture: HHYD children enjoying a cool dip in the lake.
5th picture: Children testing their agility at a local park.
Each afternoon our classes engage in a cooking activity. Today the 5th and 6th graders finished a session of Pickleball then went directly to making Avalanche cookies. They had much fun adding ingredients, mixing up and preparing the cookies, but the most was eating what they made.
Teen Entrepreneurship Activities
High school teacher Victory George and his class have established a plan for running and operating a small business. The team will be learning about accounting, inventories, and other skills needed for running a small business. They are starting out by selling meals, selling candy and other things on Fridays. Their company started operation on Friday 7/7.
JD Rivers Gardens in N Mpls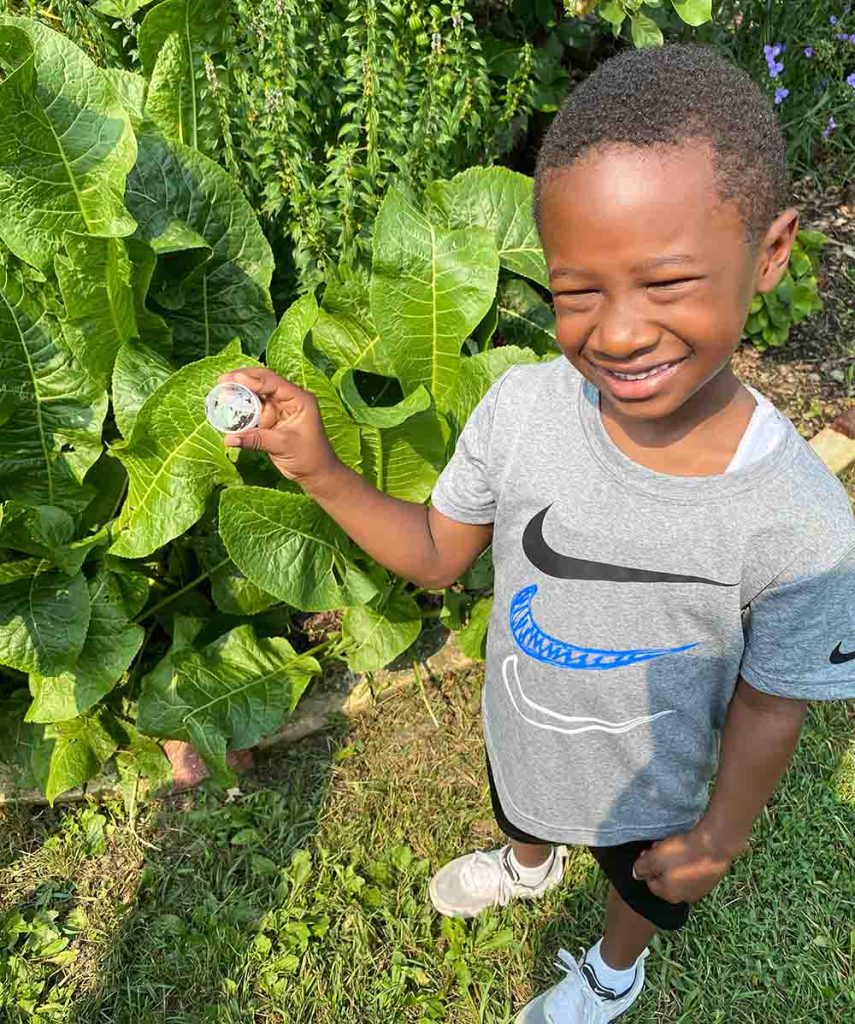 At JD Rivers garden in Minneapolis, K thru 4th grade students visit every Friday to learn about what goes on in a garden. Today we were learning about the bugs in the garden.
Christian Magician
In the first picture the children were skeptical, in the second picture you can see the shock and amazement on their faces.
Church Spotlights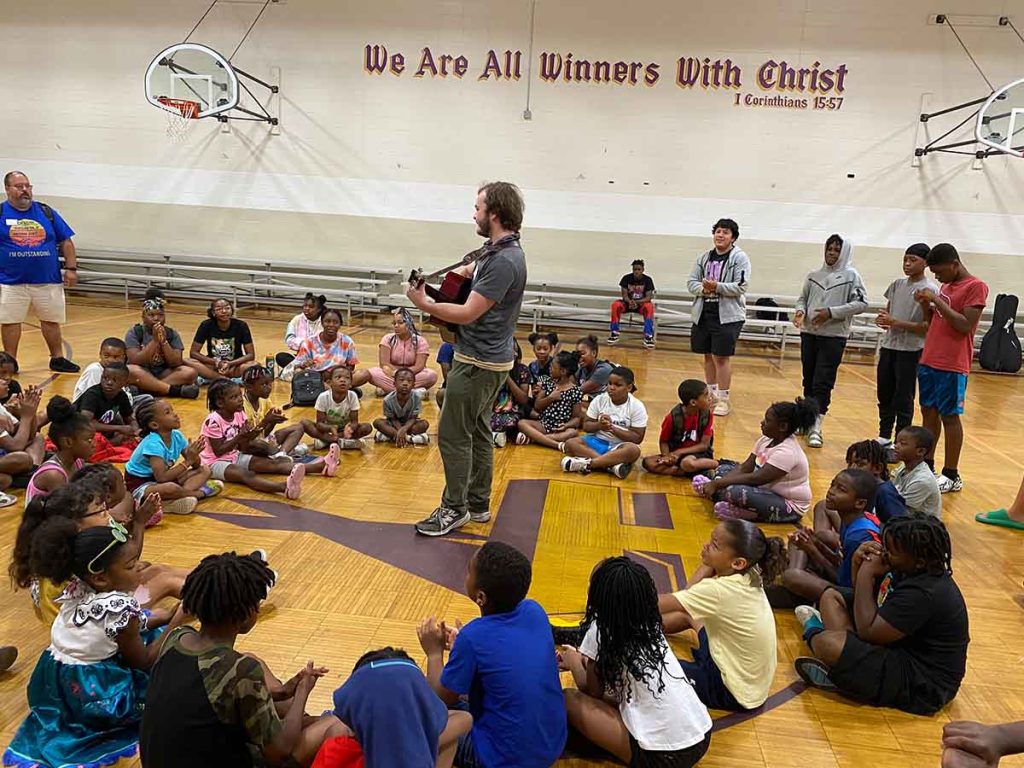 Church of the Saviour from Cleveland, Ohio
We had 14 volunteers all week working with our kids.
River Valley Church
We had 25 members of River Valley Church come down to HHYD on July 15 for their Saturday of Service. They cleaned and washed all the vans, cut the grass, pulled weeds, trimmed bushes, mopped floors and much more. They prayed for HHYD, our kids and families that they would all meet and get to know the Lord.
Praying Pelicans brought Lakeside Community Church
About 15 youth and adults came the week of July 10 to work and have fun with our youth. Lakeside community Church is in Alta Michigan. Thank you Praying Pelicans and Lakeside!
Board Spotlight
My name is Greg Serviss and I currently serve as the Board Chair of HHYD. Professionally, I'm retired but like to say I'm "reFired". I worked in software development, marketing and product strategy that focused on banking and payment systems. I worked at startup companies and large global corporations including Control Data and SunGard. I jumped ship along the way to get an MBA from the University of Chicago before finishing my career as Vice President and Senior Strategist at Wells Fargo. My strengths include innovation leadership, product/process design, planning, and teaching.
My wife, Bev, and I have two sons and lovely daughters-in-law. Nathan and Sean live in Chicago and Danny and Abbey live in town along with our first grandson, Elliot. Bev and I like to travel and line dance. My spiritual life ignited when I turned 40 and led me into leading/hosting courses including Alpha, Financial Peace University and The Truth Project. I serve as a prayer minister in Sozo Healing Ministry and lead a worship band.
I have been involved with HHYD for decades and when I retired, a friend asked if I would have some time to serve on the HHYD Board. I fell in love with the lively family culture that all experience at HHYD, and the Godly leadership I have the honor to work alongside. I've enjoyed giving guitar and bass lessons to the teens and mowing lawns with them for the seniors in the area. I'm excited to see how HHYD will transition into the next generation and continue to grow with increased demand and new services and partnerships to become a steadfast leader and blessing hub for North Minneapolis.
Would you or someone you know like to work at HHYD?
Did you know Hospitality House is hiring? HHYD is always looking for high-quality candidates to join our team.
We're currently looking for:
Education Director
If you or anyone you know might be interested, please share this link to the job descriptions: https://hhyd.org/job-opportunities/
Recent Site Visits
Kori Shingles and Becca Klotz – JE Dunn Construction
William King – Friend of HHYD
Interested in a Site Visit? Contact Walter Cox, Development Officer wcox@hhyd.org or 612.522.4485 ext. 19
Volunteer
Hospitality House is looking for new volunteers. Would you like to get involved? Do you or do you belong to a church, company or other organization that would like to learn more? Want to tutor a student in math or reading? Are you good at coaching? Do you like to write or make phone calls? Do you like to help plan events? What is your God given talent you would like to share?
We would love to hear from you! Call 612.522.4485 or apply online today…
Download Our 2022 Annual Report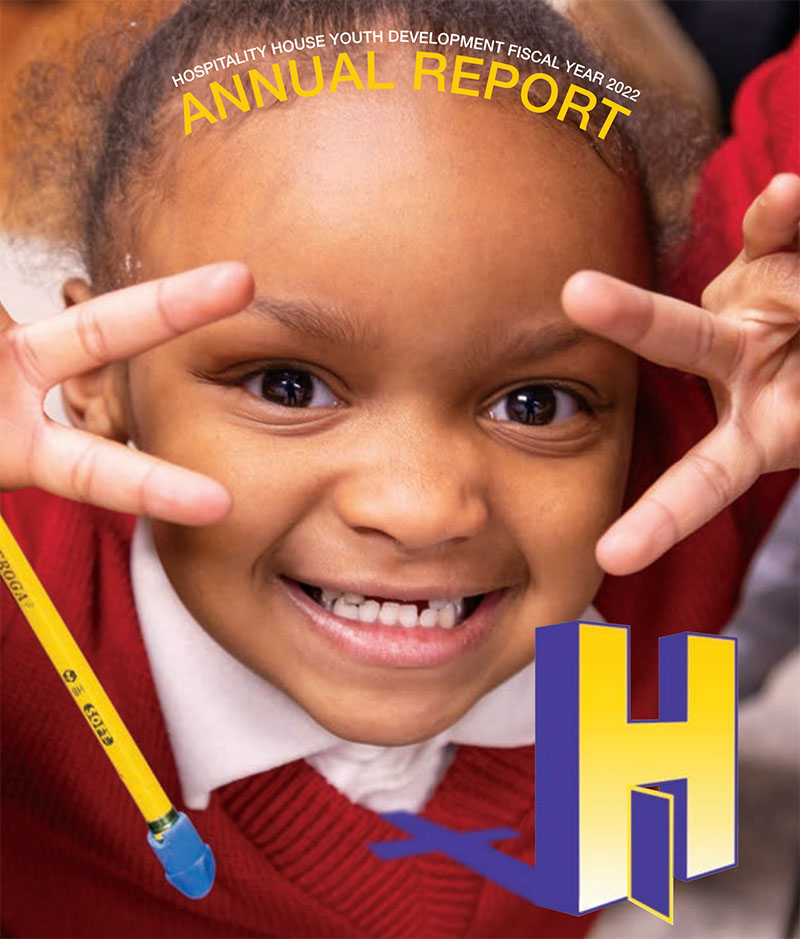 Upcoming Events
October 22, 2023 – Annual Fall Banquet
December 8, 2023 – Christmas With Dignity