Giving Thanks For Family
In keeping with our annual tradition of bringing our youth and their families together during the holidays, the HHYD staff and Board served over 100 guests a meal on November 17th . Even on a snowy night we were able to fellowship, get to know one another, and build community while enjoying great food. Thank you to everyone who helped make this event a success!
Gifts Are Needed For Christmas With Dignity
Donors may drop off their new unwrapped gifts Tuesday-Thursday, December 6-8, 2022, at Hospitality House between 9:00am and 4:00pm for our upcoming Christmas With Dignity event on December 9.
Teen gifts are the most needed.
Gift Ideas
Electronics of all types
Fun alarm clocks
Games
Remote control vehicles
Cameras
Computers and iPads
Curling irons
Flat irons
Hair dryers
Combs and brushes
Nail care
Grooming kits
Toiletries and lotions
Gift packs
Jewelry
Girl's age appropriate cosmetics
Fashion hair items
Jewelry boxes and other holders
Headbands
Creative arts of all sorts: jewelry making, drawing, face painting, card making, scrapbooking.
Clothes: hoodies, warm-up suits of cotton or nylon, ladies sleeveless shirts, tennis shoes sizes Men's 10 through 15, socks, underwear, pajamas, wallets, purses.
We're also accepting volunteers for the Christmas with Dignity Program. If you want to sign up to be part of CWD on Friday, December 9th and or a shift on Tuesday, Wednesday or Thursday during the week of the event, please contact Board Member Paula Larsen at paulaannelarsen@gmail.com
Giving Tuesday
Today is Giving Tuesday. Please join us in helping children and families in North Minneapolis thrive by donating today at www.hhyd.org/donate!
On behalf of the board, staff, students, and families we serve – thank you for your support.
Teen Program Update
We are keeping our teens busy and interested in post-secondary education with recent trips to watch MN Gopher football, and University of Northwestern – St. Paul basketball games. We have small group activities going as well, including Discipleship Training and Life on Purpose (life skills training). We are excited by seeing how God is at work in the lives of our teens.
Winter Basketball Has Begun
HHYD is offering a basketball program again this year. Teams are forming for the following age groups:
6U
8U
10U
11U
13U
13U Girls
If you are interested in signing up, please contact us at 612.522.4485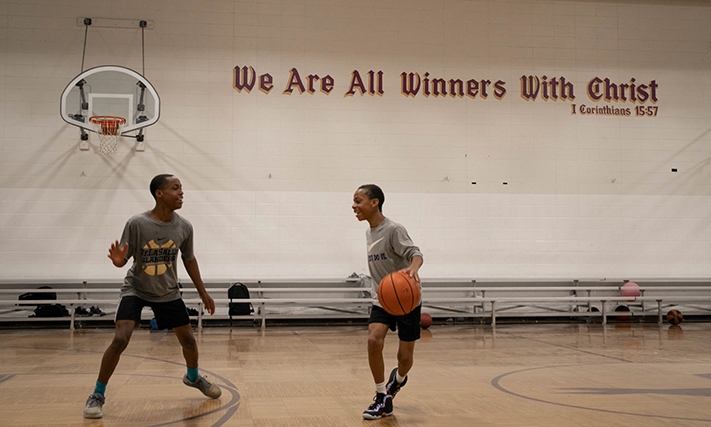 Would you or someone you know like to work at HHYD?
Did you know Hospitality House is hiring? HHYD is always looking for high-quality candidates to join our team.
We're currently looking for:
Development Director
Education Director
If you or anyone you know might be interested, please share this link to the job descriptions: https://hhyd.org/job-opportunities/
Site Visits
November 14 – Kyle Fox, Fellowship of Christian Athletes
November 14 – Pastor Claire Rogers and husband Joel, River Valley Church Crosstown Campus
Interested in a Site Visit? Contact Walter Cox, Development Officer and Grant Writer wcox@hhyd.org or 612.522.4485 ext. 19
Volunteer
Hospitality House is looking for new volunteers. Would you like to get involved? Do you or do you belong to a church, company or other organization that would like to learn more? Want to tutor a student in math or reading? Are you good at coaching? Do you like to write or make phone calls? Do you like to help plan events? What is your God given talent you would like to share? We would love to hear from you! Contact Matt Kirk, Volunteer Coordinator at mkirk@hhyd.org or 612.389.1396.
Upcoming Events
Christmas with Dignity – Friday, December 9