"For by the grace given me I say to every one of you: Do not think of yourself more highly than you ought, but rather think of yourself with sober judgment, in accordance with the faith God has distributed to each of you. For just as each of us has one body with many members, and these members do not all have the same function, so in Christ we, though many, form one body, and each member belongs to all the others."
Romans 12:3-5
This summer we are teaching our youth about humble service in the Body of Christ.
Annual Women's Luncheon Next Month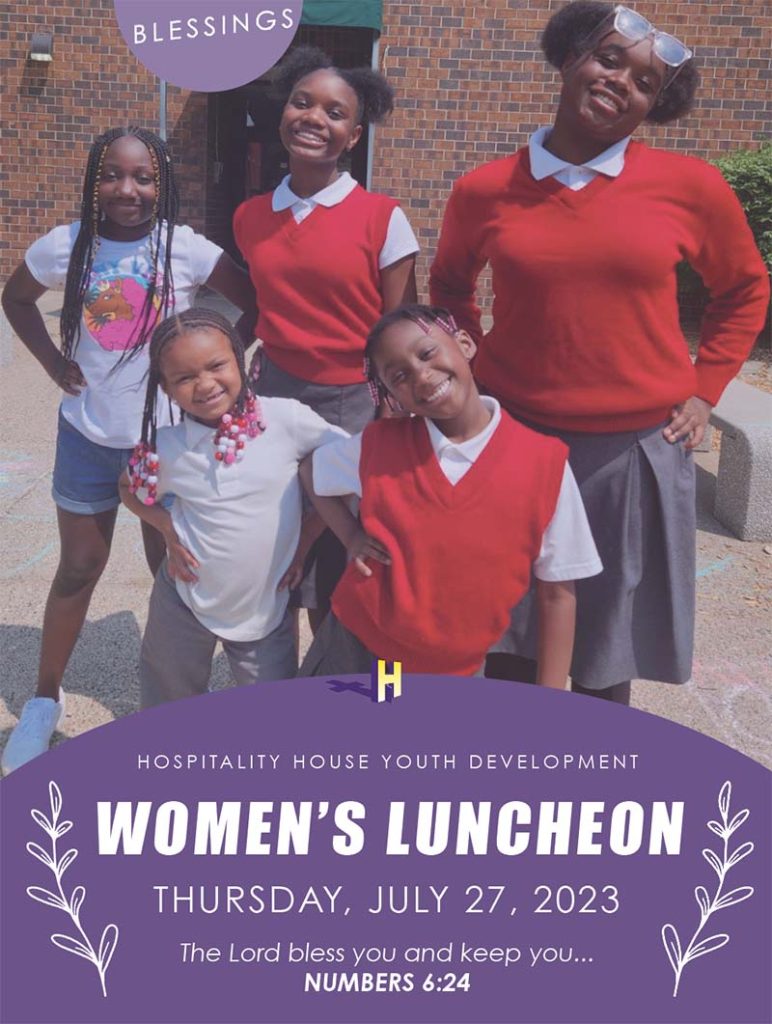 All ladies are invited to our upcoming Women's Luncheon Fundraiser on Thursday, July 27, 2023 at The Minikahda Club in Minneapolis. We will have special music from our HHYD girls with featured speaker Clara 'Missie' Mothershed.
Please RSVP today and send this to any and all women you know who might be interested in attending.
Download Our 2022 Annual Report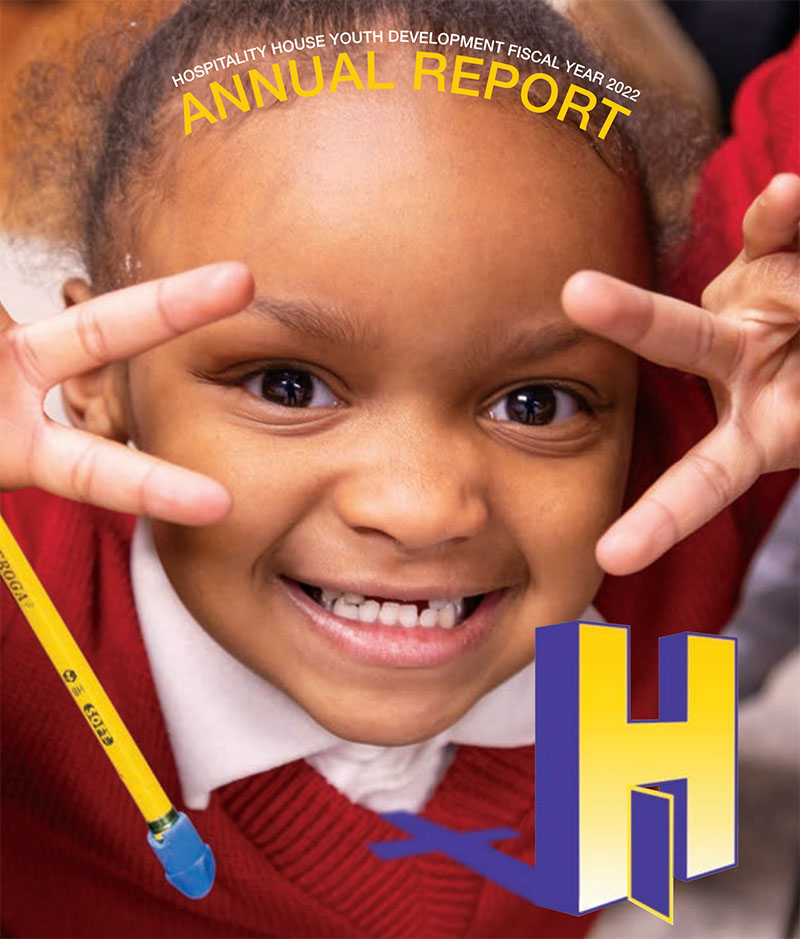 June 20th, First Day of Summer Spot at HHYD
Safety training for the little ones, making sure they know how to use their seat belt.
Teacher/staff introduction. We had over 80 children show up the first day.
HHYD Students to Camp
A group of HHYD students headed off for a week to Camp Patmos. They will be swimming, doing field games, staying in a cabin, cookouts, learning about our Lord and more. The kids were so excited!
Growth Graphs by Subject
Here is the individual class data showing the growth in Math and Reading skills: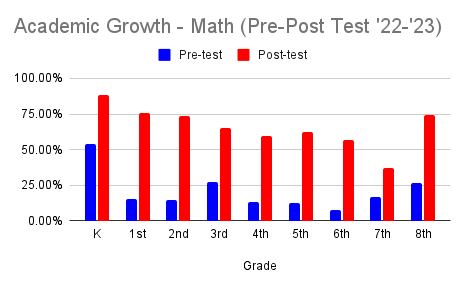 Also our post test data has the number of our students at grade level:
Math – 61% (last year was 29%)
Reading – 55% (last year was 35%)
Teen Year-End Party
We had a great turn out for our teen year-end party. About 20 teens enjoyed the gatherings.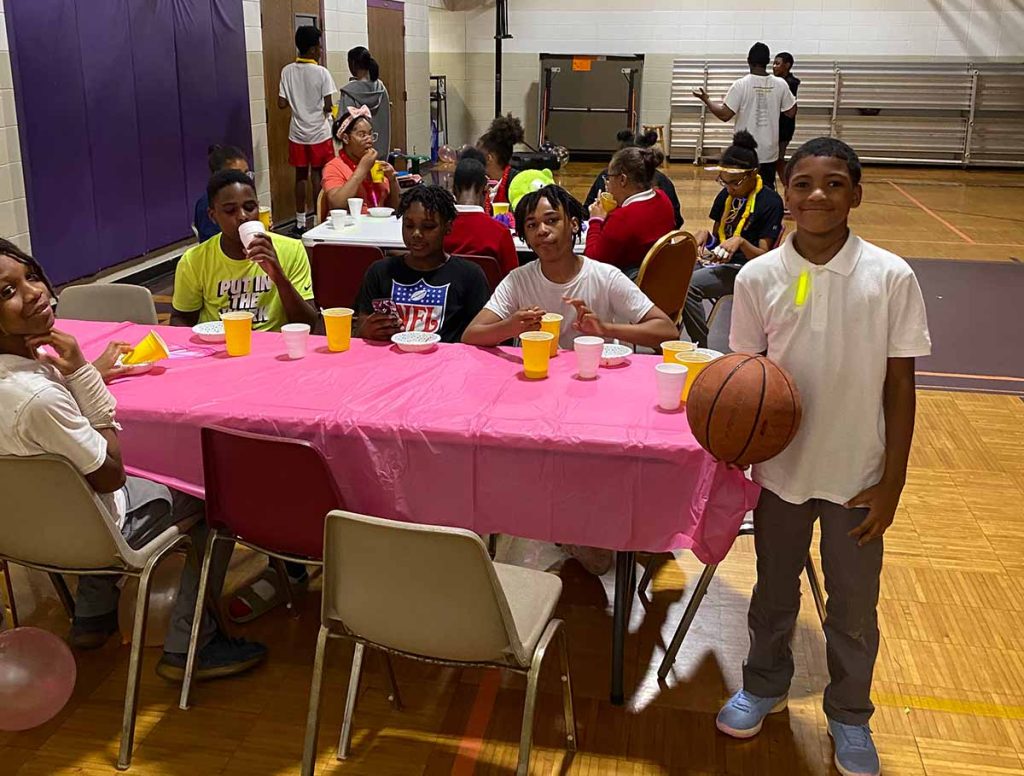 Inner City Tennis
Inner City Tennis is back again this summer. (In Our 7th Year). The most excellent tennis instructor is back again. His name is Surprise and he does an awesome job with our kids.
Board Spotlight – Jeanne Osgood
My name is Jeanne Osgood and I currently serve as the Chief of Staff at Bethel University. Using my strengths in strategic planning and fundraising, most of my career has been spent in the non-profit sector with ministries that focus on impacting the lives of the next generation. I have been married to my husband, Eric, for 30 years. We have three children: Jake, 24, Kate, 21 and Tyson, 19.
I was introduced to HHYD several years ago by a current board member who invited me to the annual spring breakfast. I was drawn in by the work being done and the lives that are impacted. When I was invited to HHYD for a site visit, I met the leadership, the teachers, the coaches, and the staff. They are so passionate about their work that I couldn't help but want to join in on what God is doing there. I joined the Board of HHYD February 2023.
What I appreciate most about HHYD is how the staff provides kids and families with educational resources and athletic opportunities – all while pointing them to Jesus.
I look forward to learning and growing from those at HHYD and am eager to see how God might also use me.
Church Spotlight – Faith Builders Church Visit
HHYD thoroughly enjoyed a visit of high schoolers from Faith Builders Church in Racine WI. They came to us through The Praying Pelicans, which is a local group that helps schedule ministry trips. The high schoolers helped mow and update the grounds, clean/wash our vans, paint several classrooms, and do a bunch of repairs. Their work and partnership with HHYD was greatly appreciated! Thank you Praying Pelicans and Faith Builders Church.
Mobile Loaves Twin Cities
Even in our vibrant Twin Cities many people don't realize that there are many people all around us who are not getting basic needs met. Mobile Loaves Twin Cities has partnered with us at HHYD to feed our children. Click the link and see how they assist HHYD with feeding our children during Summer Spot. Summer Spot starts in the morning and some children stay into the evening. That means HHYD has to provide breakfast, lunch, and snacks for approximately 120 scholars throughout the time they are in our care. Thanks Mobile Loaves for being a part of our family for over 10 years.
Would you or someone you know like to work at HHYD?
Did you know Hospitality House is hiring? HHYD is always looking for high-quality candidates to join our team.
We're currently looking for:
Education Director
If you or anyone you know might be interested, please share this link to the job descriptions:
https://hhyd.org/job-opportunities/
Recent Site Visits
Andre Hollins, Former MN Gopher Basketball Player
Dave Lee, Schulze Family Foundation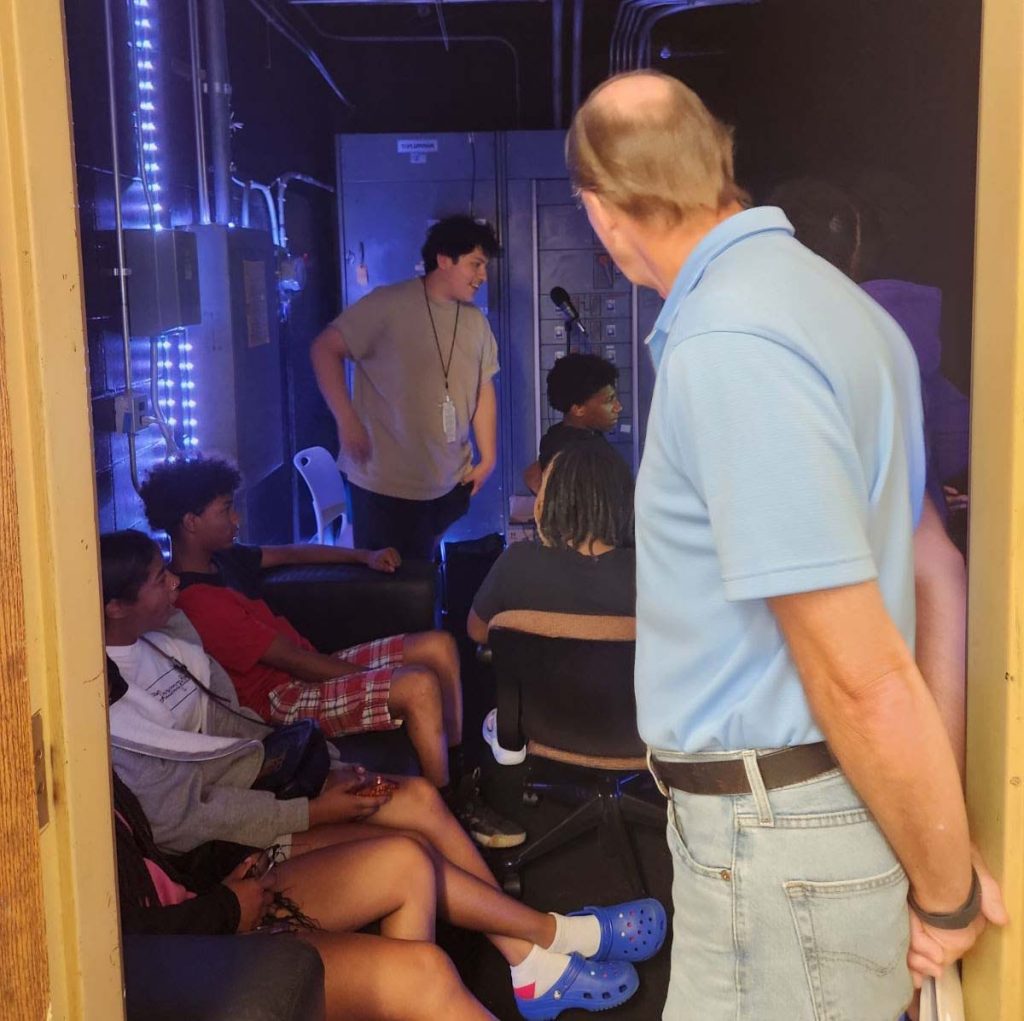 Dave Lee observes HHYD students in our Digital Arts Studio
Interested in a Site Visit? Contact Walter Cox, Development Officer wcox@hhyd.org or 612.522.4485 ext. 19
Volunteer
Hospitality House is looking for new volunteers. Would you like to get involved? Do you or do you belong to a church, company or other organization that would like to learn more? Want to tutor a student in math or reading? Are you good at coaching? Do you like to write or make phone calls? Do you like to help plan events? What is your God given talent you would like to share?
We would love to hear from you! Call 612.522.4485 or apply online today…
Upcoming Events
July 27, 2023 – Women's Luncheon, 11:30am-1pm at The Minikahda Club